The Village Clerk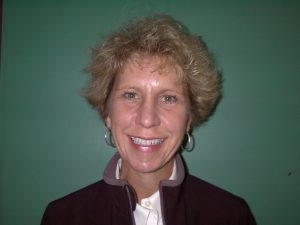 Ann M. Wooldridge, Village Clerk
Email: awooldridge@vtsv.org
Telephone: 575-776-8220, ext. 3
The Village Clerk's goal is to support the process of municipal government. The Clerk, along with the administrative staff members, is dedicated to understanding and fulfilling the needs of the community. Through teamwork and professionalism in the work place, we provide high quality services to our citizens.
Municipal Officer Election 2022
A Municipal Officer Election shall be held to elect municipal officers for the following offices:
| | |
| --- | --- |
| VILLAGE OF TAOS SKI VALLEY – ONE MAYOR AND TWO VILLAGE COUNCILORS | |
| Mayor | FOUR-YEAR TERM |
| Position 1 Councilor | FOUR-YEAR TERM |
| Position 2 Councilor | FOUR-YEAR TERM |
Early voting on paper ballots will be conducted in the Office of the Municipal Clerk, 7 Firehouse Road, Taos Ski Valley, NM 87525 from 9:00 a.m. to 4:00 p.m. Monday-Friday beginning on Tuesday, February 1, 2022, and on Saturday February 26, 2021 from 10:00 a.m. to 6:00 p.m. The last day for a qualified elector to register to vote or update voter registration is February 1, 2022.
Voters in the Village of Taos Ski Valley, Precinct 33, shall vote at the Inn at Taos Valley, 1314A Highway 150, Taos Ski Valley, NM on Election Day, March 1, 2021.
DONE AT THE OFFICE OF THE NEW MEXICO SECRETARY OF STATE THIS 1st DAY OF DECEMBER 2021.
ATTEST:
WITNESS MY HAND AND THE GREAT SEAL OF SHARON L. PINO
THE STATE OF NEW MEXICO DEPUTY SECRETARY OF STATE
MAGGIE TOULOUSE OLIVER
SECRETARY OF STATE
Candidates for one Mayor position:
Christof Brownell
Neal King
Candidates for two Councilor positions:
Henry Caldwell
Chris Stagg
Brent Knox
Katherine Kett
Kathy Bennett
The Clerk's Office
Prepares agendas and minutes for the governing body and the Planning & Zoning Commission;
Keeps in custody all minutes, ordinances and resolutions approved by the governing body and the Planning & Zoning Commission;
Attends all meetings of the governing body and the Planning & Zoning Commission ;
Records all proceedings, ordinances and resolutions of the governing body and the Planning & Zoning Commission;
Upon request, furnishes copies of municipal records which are public records;
Conducts municipal elections;
Directs issuance of business registrations and licenses;
Administers the Village liquor license process;
Directs issuance of animal licenses;
Directs publication of legal notices;
Prepares and monitors monthly utility bills;
Provides staff services and support for the Mayor, Village Council and Village Administrator